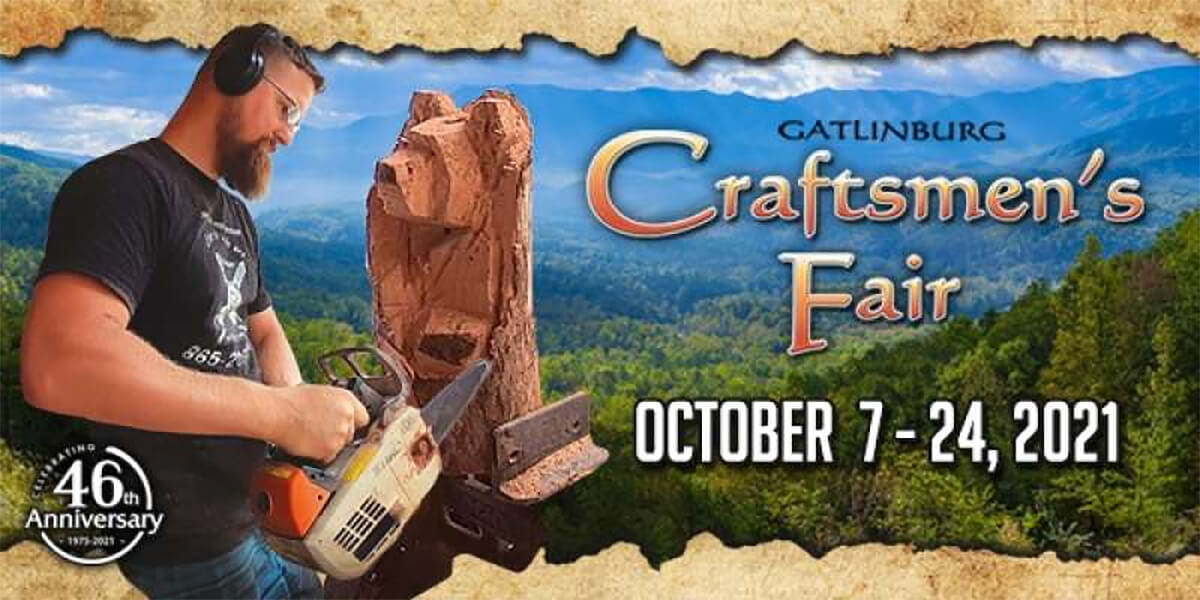 The Gatlinburg Craftsmen's Fair
Are you looking to experience the best of Gatlinburg, Tennessee? Then grab your family members and friends and head out to visit the Gatlinburg Craftsmen's Fair. This fair is one of the oldest arts & crafts festivals which runs from October 7th – 24th.
They have around 200 booths with unique and one-of-a-kind handmade products, to beautifully display their skilled craftspeople as they showcase their talents. All items represented are handmade and of utmost quality to ensure its uniqueness.
The Gatlinburg Craftsmen's Fair located in Great Smoky Mountains National Park, is open for 18 days and draws artisans from across the nation to sell their handmade creations. Experience Gatlinburg's popular craft show where you can find everything you need for your holiday shopping list.
Misty Mountain Soap Company will be set up at the Gatlinburg Craftsmen's Fair in the Smoky Mountains. Visitors to the fair can find them at their booth in the hallway. Stop by and see why handmade soap has become a very popular trend and its many benefits over commercially produced soaps. Its popularity can be attributed to several reasons: it often contains more natural ingredients than commercially produced soap; less chemicals are used during the process which make for a healthier product; handmade soap is made in small batches which ensures freshness of the product. Handmade soap also has a variety of uses that are not limited to bathing, showering, or washing hands. It can be used as facial cleanser, shampoo, shaving cream and pet shampoo.
Make sure to pick up some of the handmade soaps, lotions and wax melts of the popular seasonal favorite scent Pumpkin Patch. It smells like autumn and the warmth of fires on cool evenings with the cornucopia overflowing with pumpkins and warm spices fill this fragrance while it reminds you that harvest time is coming soon!
This long-lasting wax melt will bring pleasant memories of autumn and time spent with family, bonfires, festivals, and other seasonal delights.
LEARN MORE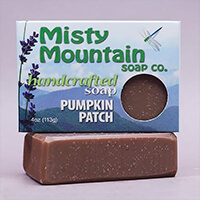 Is a warm and earthy fragrance that is perfect for those looking for a traditional scent of the season. This handmade soap is available just in time for leaf change season here in the mountains. The fragrance is reminiscent of harvest time, home baked pies and breads.
LEARN MORE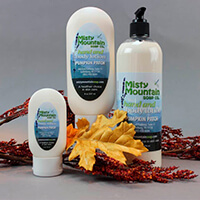 Thick & creamy hand and body lotion that will leave your skin feeling supple and soft.
LEARN MORE
We hope to see you there!