Have you ever had difficulty falling sleep at night? Maybe it is because of your busy schedule or your worries. Whatever the reason, this blog post will help you get some much-needed shut eye. I am going to cover 5 natural soaps that can improve your sleeping pattern and let you rest easy knowing that everything will be alright.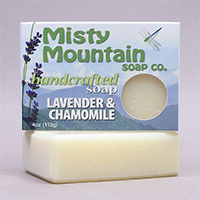 Lavender has a calming scent and is used to promote sleepiness. It also acts as an anti-inflammatory, which can ease the effects of stress that interrupts your restful slumber.
Chamomile has traditionally been used as a sleep aid, much like lavender. Like lavender, several studies have found that the scent of chamomile is conducive to relaxation and restfulness at night.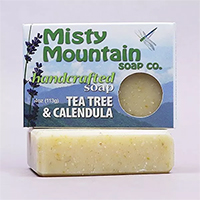 Add some tea tree oil to your next bath to help relieve skin irritations or other problems that may keep you awake at night. The antibacterial properties can also work against infection, so this is a great way to cleanse too!
Calendula is thought cause sleepiness and drowsiness which combined with Tea Tree Oil can help you get a good night's sleep.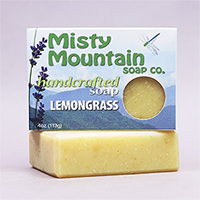 Lemongrass is a natural stress reliever and can help you get the restful sleep that you need each night. This lemongrass bar soap has some antibiotic properties which help to kill all types of bacteria present on your body. If your skin is prone to dryness, it also can use make your skin smooth and young without causing any kind of side effects.
Natural Soap: Patchouli Soap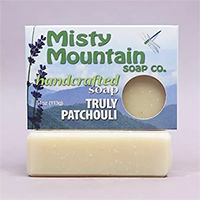 Feel refreshed and rejuvenated from head to toe with Patchouli soap. This earthy aroma has been reported as a sleep aid, promoting relaxation and may help you get sleepy faster.
Natural Soap: Lavender and Herbs Soap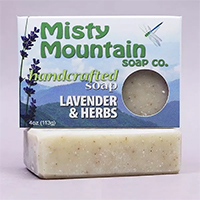 Great natural soap that promotes better sleep. We use lavender, rosemary, and a touch of spearmint with French green clay and ground rosemary to make this a truly sensational bar.
Remember, any of these natural soaps should put you well on your way to a good night's sleep. The better rested you are, the more productive and happier you will feel in general. There is no time like now to start taking care of yourself! Be sure to check out our blog weekly for more life hacks that can improve your quality of life. HAPPY SLEEPING!
The 5 natural soap above we've listed are all made with natural ingredients without any harsh chemicals that might irritate sensitive skin types. We hope this has given you some great choices and the excitement to try them all to see which one helps you the most.