Misty Mountain Soap Company
At Misty Mountain Soap, we have been blessed & are truly thankful. We believe true happiness comes from using God's gifts to do what we love….create our products, provide jobs & give back. And in 2019, thanks to your purchases, we "Gave Back" $49,886.22 to local organizations.
Listed below are local organizations you help support by purchasing our products.
Every month we give a percentage of total sales from all purchases to assist local organizations fulfill the needs in our community. We are providing links to these organizations either on the web or FaceBook so you can see how deserving they are of all our support.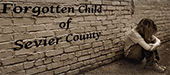 Forgotten Child Fund of Sevier County – Forgotten Child aims to provide Christmas gifts for middle & high school students who will not have anything for Christmas due to unfortunate family conditions. These kids tend to fall through the cracks as there are a lot of great programs for babies & toddlers (Toys for Tots, etc) They are also at a very impressionable age. Their life experiences now may mold their lives as adults. The brain child of the Morning Crew at local radio station MIXX105.5 hosts Jay Adams & Steve Hartford.. Learn more at their FaceBook page: https://www.facebook.com/forgottenchildofSevierCounty

Sevier County Humane Society – We love our pets! Our "fur babies" are among the lucky ones who have loving homes. Unfortunately, there are more shelter pets than adoptive families. The number of homeless pets, & those who are abandoned & wandering the roads, is heart breaking. To help overpopulatoin, a portion of all sales is donated to the SPOT program of the Sevier County Humane Society. This program is dedicated to helping people who can't afford it to spay or neuter their pets. Visit them at www.sevierhumane.org.

Sevier County Mobile Meals Program – Sevier County TN. – The Sevier County Mobile Meal Program is administered through the Sevier County Office on Aging & the Senior Center. The program serves meals to many seniors & disabled people in Sevier County. These people are either on a waiting list for Meals on Wheels or do not qualify for that program. Very often, the visits from the Mobile Meals volunteers are the only visitors that these Seniors get. They will check in on these precious citizens & call for any other services the Senior might need. Contact the Sevier County Office on Aging & Sevier County Senior Center to see if you can help out! http://www.seviercountytn.org/seniors-faq.html

Second Harvest Food Bank – Food For Kids Program Food for Kids is a collaborative effort between Second Harvest and an ever-increasing number of public schools within the food bank's 18-county service area. The program is designed to provide healthy, easily-prepared food to some of the most vulnerable children in our community – children who may be missing meals on a regular basis. Want to learn more: https://secondharvestetn.org/program/summer-food-for-kids-food-for-kids